Shades, curtains, and blinds perform essential functions, complementing a home. But with so many window treatments in the market, how do we decide what window treatments work best in our space?
The experts at XPO Blinds not only have the latest designs in window treatment brands, but also help you with the selection of shades, curtains, and shutters. We also have in-house electricians, experts in motorized shades and curtains installations. Moreover, you can select from dozens of materials, while our professional staff takes the window measurements and give you an estimated cost of the overall job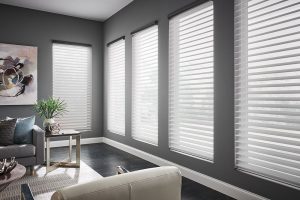 .
Look for Functionality
Choosing the right custom window treatments determines how much light enters a room and whether it stays warm and cozy during the winter and cool times. However, if you like to sleep in darkness, consider shades or blackout curtains. If you want an area like the kitchen or a family room flooded with sunlight, blinds are a good choice. If you're going to filter the light coming into a room, semi-sheer or translucent shades curtains are an option.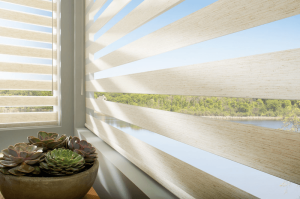 Also, the dimension of your space is essential when deciding for a window treatment. Shades for large windows may be too heavy to open and close. However, at XPO Blinds we can get the window treatments to your specific dimensions and suggest you what material is best for your space.
Window treatments play an essential roll in temperature control. Insulated shades will keep a room warmer and helping keep the cold drafts out when needed. On the other hand, sheer open-weave fabrics let in cool breezes that are much needed in the summer time.
Is your home modern or traditional?
If you have a large contemporary space and want a minimalist decor, clean-lined, modern architectural window treatments are a good option. Also, if you like an industrial look decor, curtains can enhance the look you are looking for. Moreover, softening a space that has geometrical angular forms, could be possible with soft color curtains. Do you want to muffle the sound of any room? Lined and interlined custom acoustic curtains do!
If your home has a cottage-type feel, wooden blinds, curtains or even shutters are a good option. Also, custom drapery has enormous flexibility when choosing fabrics and styles. Honeycomb and Roman shades have texture adding dimension to the wall space.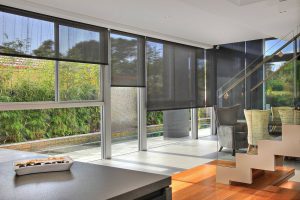 Roller Blinds
Still not sure what will work for your home? Keeping functionality, great design, and lifestyle in mind is essential to understand what you want and need in your own home. Let the experts of XPO Blinds help you! Call us for a free In-Home consultation  at  786-678-0199
Recent Posts
Categories
Archives