Wood Blinds Decoration by XPO Blinds
If you are looking to make a stylish statement or you desire a tropical and luxury feel at your home, opting for wood blinds decor is a wise decision. Wood blinds are gradually becoming an integral part of home decorations as they create an air of relaxation and comfort in and around the house where they are used.
Why Wood Blinds?
Having wood blinds in your home add an appeal that no other blinds can offer. Even the interior decorators prefer them due to their durability, warmth, and versatility. Wood blinds are a perfect complement to other wood furnishings in the home. They offer protection to your invaluable art and antiques by controlling the level of light to a comfy level for yourself, your family and your possessions. Additionally, they display elegance and classiness and give solitude to your family without looking stark.
Wood blinds are available in different colors, textures, and shades from which you can choose based on your preferences and tastes. They come in different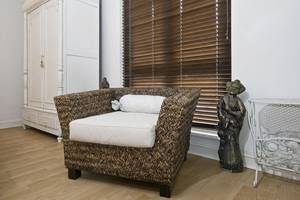 varieties including, horizontal blinds, vertical blinds, faux wood blinds, wood mini blinds and woven wood blinds among many others. They can also open in the middle or on the side, top-down or even bottom-up.
The horizontal wood blinds give your home a very warm and improved appearance while the vertical counterpart is extremely effective in cutting down intense light through them. This removes lots of expense in cooling during summer, and also insulate against cold weather.
Wood Blinds Care
Compared to some other kind of blinds, maintaining wood blinds is pretty much easier. They can be cleaned easily without putting in lots of effort. All that is required is a piece of dry cloth and a wood cleaner.
XPO Blinds – Wood Blinds Decor
For more information of wood blinds decor, and Free estimate call 786- 678-0199
Click to see more of our Products.
Follow us on  Instagram
Recent Posts
Categories
Archives