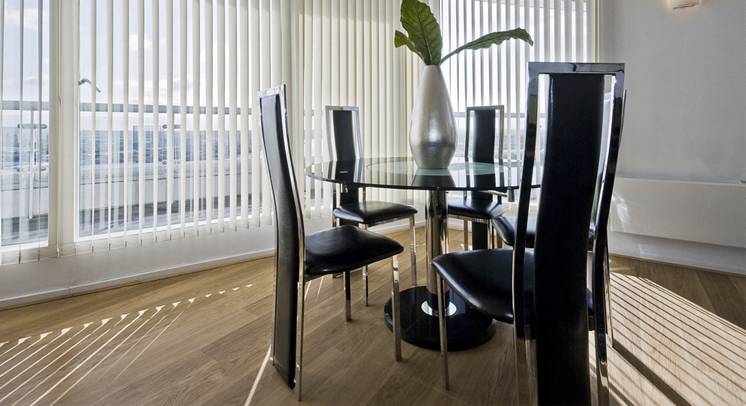 Vertical Window Blinds Make Smaller Spaces Look Bigger
Trick the eye with Vertical Window Blinds
Vertical window blinds apart from regulating the degree of UV light that penetrates into a home or office accentuate the decor of the rooms, and make any space feel bigger and spacious.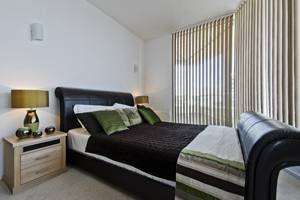 While difficult to make a room bigger unless you turn down a wall, window blinds can make a room feel spacious or even more cramped and confined. To make that smaller space appear more prominent, changing your window coverings to vertical blinds is an excellent choice.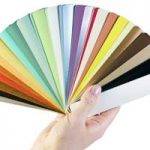 Vertical blinds are a low-budget, elegant and a relatively quick solution to add a touch of height to your room without going overboard with a room expansion. Made from screens, rigid PVC or washable fabrics, vertical blinds are available in a variety of colors, patterns, and textures depending on everyone's taste and different home use. You can select from the easier-to-clean vinyl vertical blinds or have your window blinds complement your decor by flawlessly adding vertical fabric window blinds.
Matching vertical blinds with the colors of your walls or décor can make any room feel more spacious, despite the side of the small apartment. Applying this tricks makes it difficult to point out where the window blinds begin and end from the wall, except when they are raised. To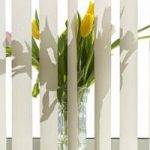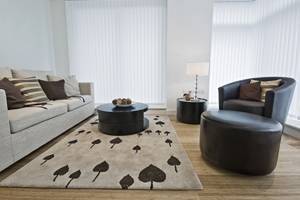 even add more height, you can mount vertical blinds nearer your ceiling, so your eyes can follow along with the upward direction, creating a much bigger appearance.
Maintenance
Another great thing about the direction of these blinds is that dust does not settle on them easily. That being said, they are effortless to maintain, and a light duster will keep them dust-free. Likewise, the blinds can be soaked, scrubbed and rinsed to get rid of stains if necessary.
Xpo Blinds – Vertical Window Blinds
Before your rooms start to feel clustered, now is the time to get vertical blinds to stretch out any confined space in your home. Kindly contact Xpo blinds for more inquiries and booking an onsite consultation. Our friendly designers will be available to attend to you at 305-218-3360.
Follow us on INSTAGRAM.